THE MODERN MINT BLOG
This Blog Is About Corporate Gifts
Corporate gifts – sounds boring, doesn't it?
We searched the internet for examples of the kind of gift you can give. Twenty minutes later, we realised that outside of (incredibly lovely) bars of chocolate there is very little else on offer to send to a business or employee as a gift. Honestly, we saw some tragic ideas….
The Worst Corporate Gifts We Saw
Included those old-fashioned 'balls on a string that knock together' executive toys, clocks that told you the time in Paris, New York and Hong Kong (money never sleeps!), hip flask (for the executive who needs a mid-morning nip) and a category that kept popping up called 'desk items'…
'Desk items' included being able to purchase a shiny, enamelled tape dispenser for 'as low as £35.' As low as £35! For a tape dispenser! You can get an heirloom, guaranteed for 25 years amazing copper trowel from us for less than that! Know where we would spend our money…
Rant over. Sorry about that.
What Is A Corporate Gift?
Being a total garden lover who has spent probably less than one year in an office environment, this concept is not one I had come across before. Googling the term here is what it said:
"Corporate gifts are an important tool in the marketing communication mix."
Boom! So now we are all wiser. But what if we lose the word corporate and just ask – what is a gift?
Google says:
"A thing given willingly to someone without payment; a present."
Now that sounds much more fun to be involved with, doesn't it?
To us, the word 'gift' says something thoughtful and generous is about to happen. Thoughtful and generous are always important in the 'communication mix' – whether that communication is inspired through business or not.
What do Modern Mint plan to do about corporate gifts then? Not bother? Oh no…
Modern Mint Corporate Gifts
We have decided our gifts must fit the following criteria:
Be unusual. This means it should be something you probably wouldn't buy for yourself, but that you would certainly love to receive.
Be well-made and useful. This means it earns its place in the life of the receiver and doesn't just get thrown away, or left to get dusty in a cupboard somewhere.
It is a simple list, isn't it?
Why These Criteria for Corporate Gifts?
The main reason is this – if this gift, this proper gift, given willingly (and without payment) is enjoyed by the person receiving it, and is so different and beautiful to something they would normally buy for themselves, then they will remark about it.
If someone is making remarks about your business (is your business 'Remark-Able?') then you are receiving the best type of marketing – word of mouth. The most sought after part of the 'marketing communication mix' you could ever hope for.
So yes, by willingly giving a gift, you can grow your business.
If You Agree With Us About Corporate Gifts…
Email Modern Mint at shop@modernmint.co.uk with your requirements – budget per person, occasion, when you need it, does it need to be branded etc etc…
And we will get back to you to discuss what we can do as a corporate gift package for you.
Say hello to Modern Mint now. It'll be great to hear from you!
August 31 st 2016
Jun10
Brought By Bike is an excellent website I found last month, where businesses offer their services by (of course) bicycle. Modern Mint and my topiary work is now live on the site offering my topiary services, via bike, to the following two postcodes – CM1 CM2 Now I can imagine I will need to borrow a ladder should anyone have a larger shrub, but most town gardens in the Chelmsford area have a need not just for privacy but to let light into the house… so a balance must be struck when shaping hedges and shrubs to cover both needs. …
May10
Transforming Topiary – a video made for the European Boxwood And Topiary Society by Charlotte Molesworth and I, in her garden. We take a dog topiary and work out how to update it, turning it into a bird. Worth a watch I think, and hopefully useful to you! You can see more of my clipping on the topiary page. Or read my Spring 2021 Topiary Provocation here.
Apr28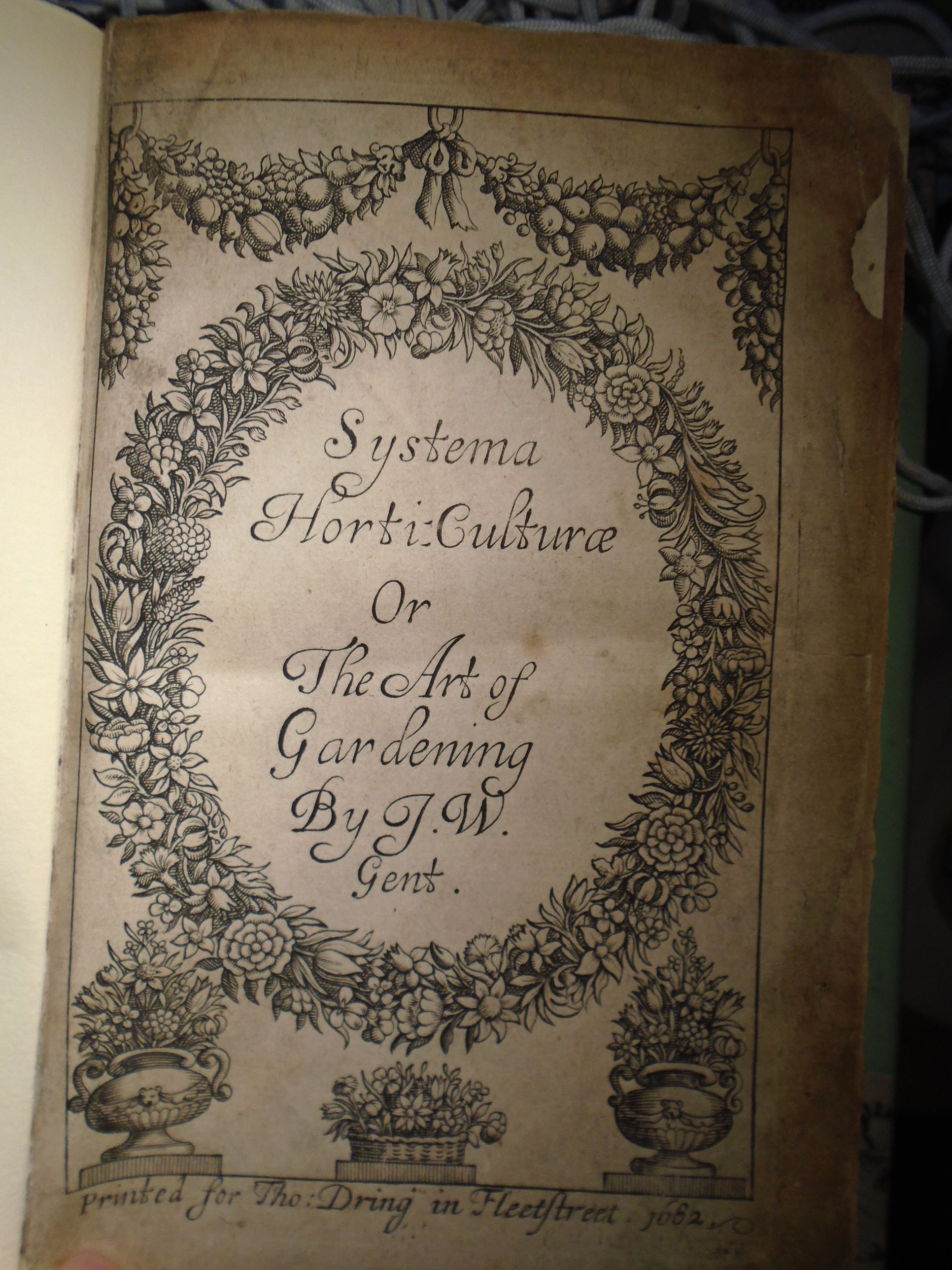 Phillyrea is one of my favourite plants for topiary. I have been using it for quite a few years as a specimen shrub, mostly due to the fact it clips well and has a tough habit – all good characteristics for a topiary plant. It also has a  reputation for being an excellent nectar source for bees… Read more about Phillyrea here. Mentioning this to Malcolm Thicke, a market garden historian and writer, he sent me a some photos of topiary and phillyrea mentioned by John Worlidge in Systema Horticulturae from 1682…. incredible! He also mentioned to me that in …