THE MODERN MINT BLOG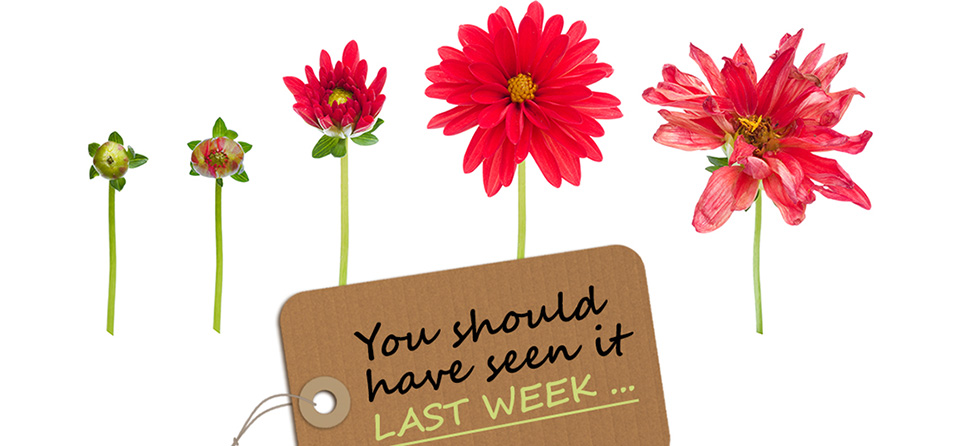 Modern Mint are running a project for the Chelsea Fringe.
The project is called "You Should Have Seen It Last Week…" a phrase you will often hear a gardener say when they show someone around their garden. It seems wherever you go, the garden always had less weeds and more flowers back then…!
What is the Chelsea Fringe?
If the Chelsea flower show is the spectacular, trendy, stunning starlet of the horticultural world, the Chelsea fringe is the anarchic, homemade, anything goes fun lover that won't be home until dawn.
Now in its 3rd year, it is a platform for artists and gardeners to express themselves, to club together for three weeks and encourage gardening in all its forms. If it is interesting, related to horticulture and legal, it's in.
A real positive for London, as urban space gets 'greened-up', there is also great virtue in not spending a lot of money, being imaginative and sharing in the goodwill out there as spring begins turning into summer.
What is the project?
A group of willing photographers, including Tower Hamlets Cemetery and garden designers Amalia Robredo and Anthea Harrison, will be taking photographs of a plant or landscape everyday for three weeks, from May 17th to June 8th.
These pictures will then be placed on the Chelsea Fringe page of the Modern Mint website, and as material builds we will be able to see a gallery of what the plant or plants did actually look like last week!
Where did the idea come from?
The phrase "… you should have seen it last week…" is a normal part of the gardener's armoury, and worth poking a little fun at. We also tried to get people from all over the world, not just the UK, to take part (and we managed it, with two gardens from the southern hemisphere and several more from across Europe) as we thought it would be great fun to see and compare a peony in Kent just coming into flower, while a cherry blossom from Kyoto begins to pale and fade… while someone in Northern Scandinavia photos the snow melting from the petals of a crocus.
Taking a photo everyday for the whole duration of the Chelsea Fringe also gives us a chance to see how it changes, a flowery version of this, basically… http://everyday.noahkalina.com/
We hope you enjoy and look forward to hearing what you think!
Happy Chelsea Fringe!
April 27 th 2014
Sep29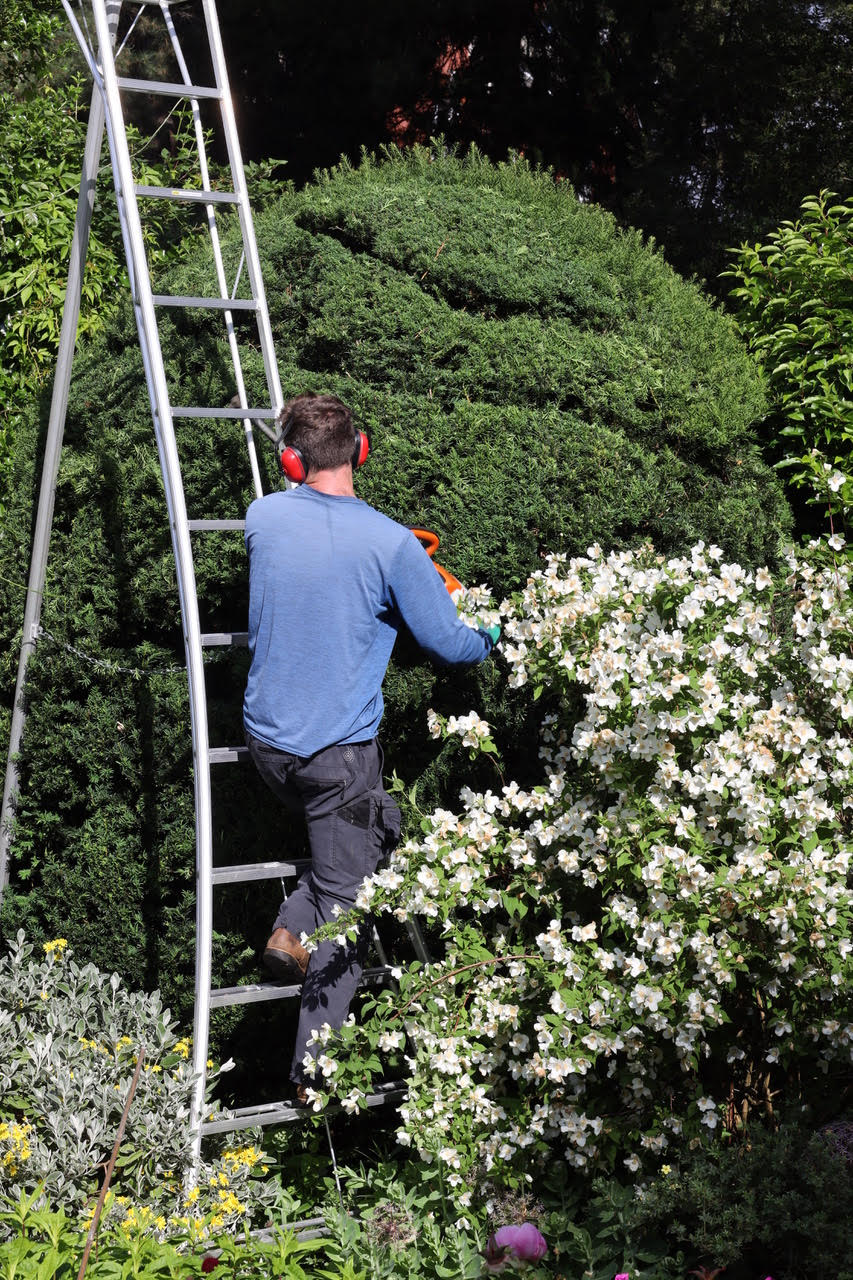 Making a new topiary out of the large, dull facade of a Taxus blob… My work was to change it up from a 'jelly drop' shape and give it texture, open it out and let the light through, and make it a sculptural feature in the background of the garden in summer… yet a major part of the garden in winter. A few more years before it becomes something special, but there was far more leaf and growth inside the plant than I thought and so it will not take too long for it to gain in character and become …
Sep27
Two weeks ago I was invited to teach topiary at the garden of Griselda Kerr, the author of The Apprehensive Gardener. I love teaching and sharing skills, but I was placed on the spot in the afternoon and asked to show how I would make a new topiary from an existing shrub. So below is a speeded-up video of me creating a cloud-pruned topiary from an old boxwood tree. I particularly love the ending when the class get involved….! See the video here. One hour was all it took, and though it needed a little tidying-up, it was made by …
Sep27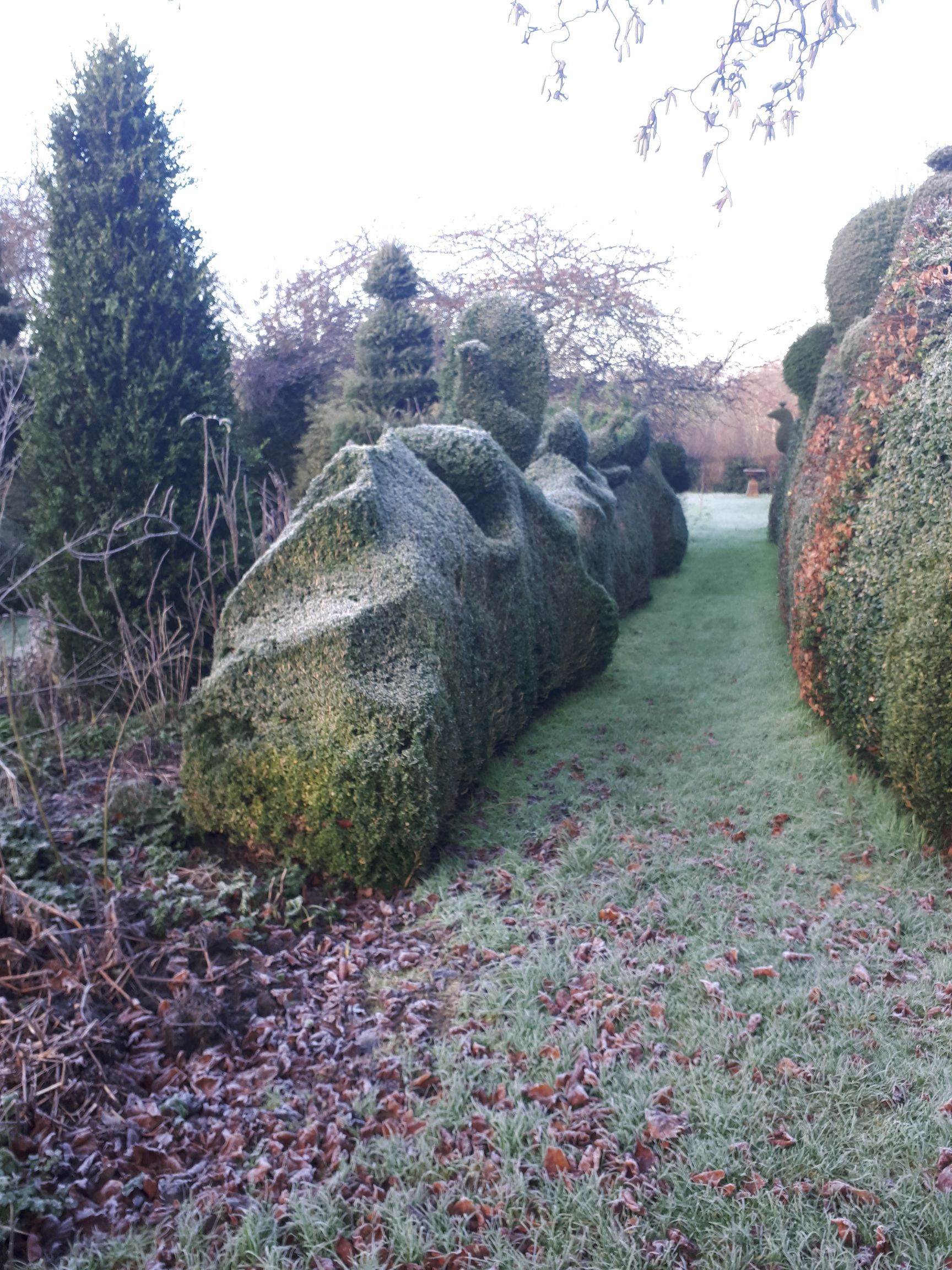 Charlotte Molesworth, my topiary mentor, and I are running our popular topiary workshop again in 2022. You can email me for details – or go here for information, your ticket and to find out about dates. Book A Spot On A Topiary Workshop, September 2022