THE MODERN MINT BLOG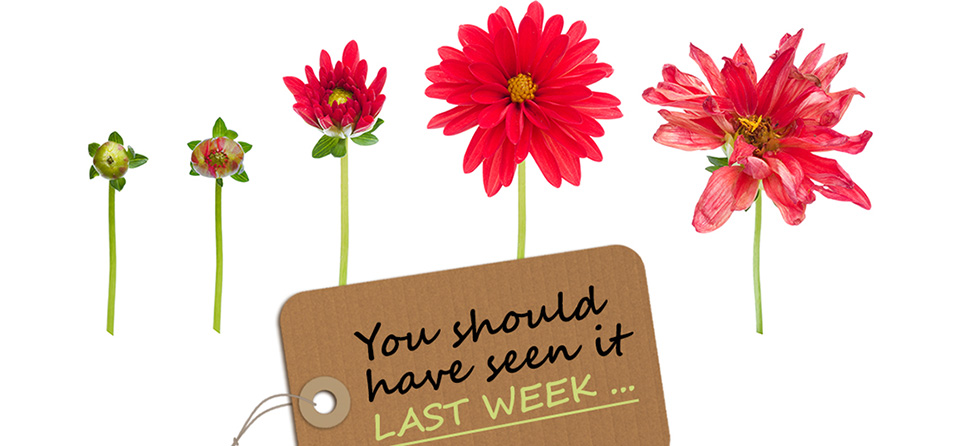 Modern Mint are running a project for the Chelsea Fringe.
The project is called "You Should Have Seen It Last Week…" a phrase you will often hear a gardener say when they show someone around their garden. It seems wherever you go, the garden always had less weeds and more flowers back then…!
What is the Chelsea Fringe?
If the Chelsea flower show is the spectacular, trendy, stunning starlet of the horticultural world, the Chelsea fringe is the anarchic, homemade, anything goes fun lover that won't be home until dawn.
Now in its 3rd year, it is a platform for artists and gardeners to express themselves, to club together for three weeks and encourage gardening in all its forms. If it is interesting, related to horticulture and legal, it's in.
A real positive for London, as urban space gets 'greened-up', there is also great virtue in not spending a lot of money, being imaginative and sharing in the goodwill out there as spring begins turning into summer.
What is the project?
A group of willing photographers, including Tower Hamlets Cemetery and garden designers Amalia Robredo and Anthea Harrison, will be taking photographs of a plant or landscape everyday for three weeks, from May 17th to June 8th.
These pictures will then be placed on the Chelsea Fringe page of the Modern Mint website, and as material builds we will be able to see a gallery of what the plant or plants did actually look like last week!
Where did the idea come from?
The phrase "… you should have seen it last week…" is a normal part of the gardener's armoury, and worth poking a little fun at. We also tried to get people from all over the world, not just the UK, to take part (and we managed it, with two gardens from the southern hemisphere and several more from across Europe) as we thought it would be great fun to see and compare a peony in Kent just coming into flower, while a cherry blossom from Kyoto begins to pale and fade… while someone in Northern Scandinavia photos the snow melting from the petals of a crocus.
Taking a photo everyday for the whole duration of the Chelsea Fringe also gives us a chance to see how it changes, a flowery version of this, basically… http://everyday.noahkalina.com/
We hope you enjoy and look forward to hearing what you think!
Happy Chelsea Fringe!
April 27 th 2014
Feb10
There seems to be some underhand shenanigans going on here. Bob Flowerdew is threatening to resign. We face losing the UK's cornerstone organic garden. So please take a look at what is going on via the Facebook group…. go on! Go Now! Save Ryton Organic Gardens!
Feb06
Today we will be looking at Garden Design Trends in 2018. Just so you are in the know about what is cool and what is not cool in the 12 months ahead…. For the past like, million years I have shared my thoughts on what the gardening industry tell us the latest trends are going to be. If you are interested, you can see here the garden design trends for 2017. Or take a peek at my favourite of all the posts I have written – Alternative Garden Design Trends. This is my individual take on what the latest garden design …
Feb06
Well now, this is interesting…. UK Plans 50 Million New Trees in Northern Forest Likely? See the pitfalls? We love the idea and wholeheartedly support as much tree planting as possible. But are seriously doubtful that this is more than a sticking plaster solution to England being so vastly 'under-treed'…. or should that be 'overfelled?' Yet whether this idea happens or not, all we ask is that you please make sure you plant as many trees as you can in your garden!