THE MODERN MINT BLOG
Saturday marks the start of this years Chelsea Fringe. Here are just a few of the fascinating events you can go and see…

Making Meadows, Strawberry Hill House
Walks, talks and free entry to the garden as a wildflower meadow is planted on the visitor centre roof.
The culinary fantasies of Willy Wonka are explored in this edible garden project, where your home produce will be turned into ice-cream… let's hope for warm weather and weird flavours!
The Pansy Project, London, Brighton and Bristol
Marking the International day against Homophobia and Transphobia, a single pansy will be placed where hate crimes have been committed. An incredibly moving symbol highlighting support for the LGBT community.
Dry Stone Walling Days in Islington
We met John, who will be teaching the dry stone walling, last night at the Garden Museum… and we can assure you that an afternoon dry stone walling with him will be a fantastic experience. He thinks the physical and mental health benefits are enormous, that everyone should give it a go, and that women are far better at it than men…
This is just a small selection of the many events taking place, please do look up what else is on – from poetry to peepshows, to Bristol to Brighton to Vienna to Ljubljana, to living walls to elm trees – the Chelsea Fringe is a major event now in the gardening year. It would feel wrong without it…
And don't forget we have our own online project at Modern Mint, a little number titled 'You Should Have Seen It Last Week…'
Recommended Reading:
On Guerrilla Gardening: A Handbook for Gardening without Boundaries
RHS Chelsea Flower Show: The First 100 years: 1913-2013
The Urban Kitchen Gardener: Growing & Cooking in the City
May 15 th 2014
Sep29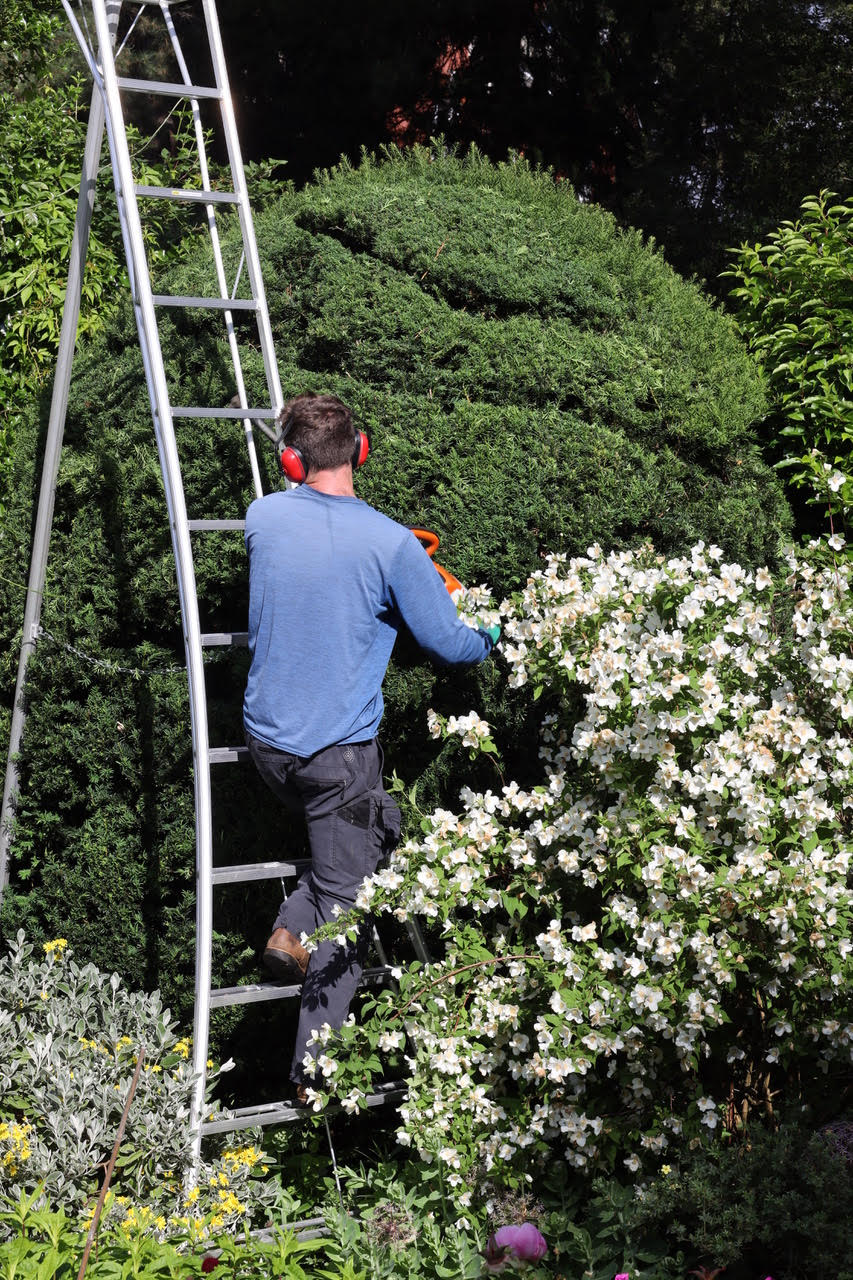 Making a new topiary out of the large, dull facade of a Taxus blob… My work was to change it up from a 'jelly drop' shape and give it texture, open it out and let the light through, and make it a sculptural feature in the background of the garden in summer… yet a major part of the garden in winter. A few more years before it becomes something special, but there was far more leaf and growth inside the plant than I thought and so it will not take too long for it to gain in character and become …
Sep27
Two weeks ago I was invited to teach topiary at the garden of Griselda Kerr, the author of The Apprehensive Gardener. I love teaching and sharing skills, but I was placed on the spot in the afternoon and asked to show how I would make a new topiary from an existing shrub. So below is a speeded-up video of me creating a cloud-pruned topiary from an old boxwood tree. I particularly love the ending when the class get involved….! See the video here. One hour was all it took, and though it needed a little tidying-up, it was made by …
Sep27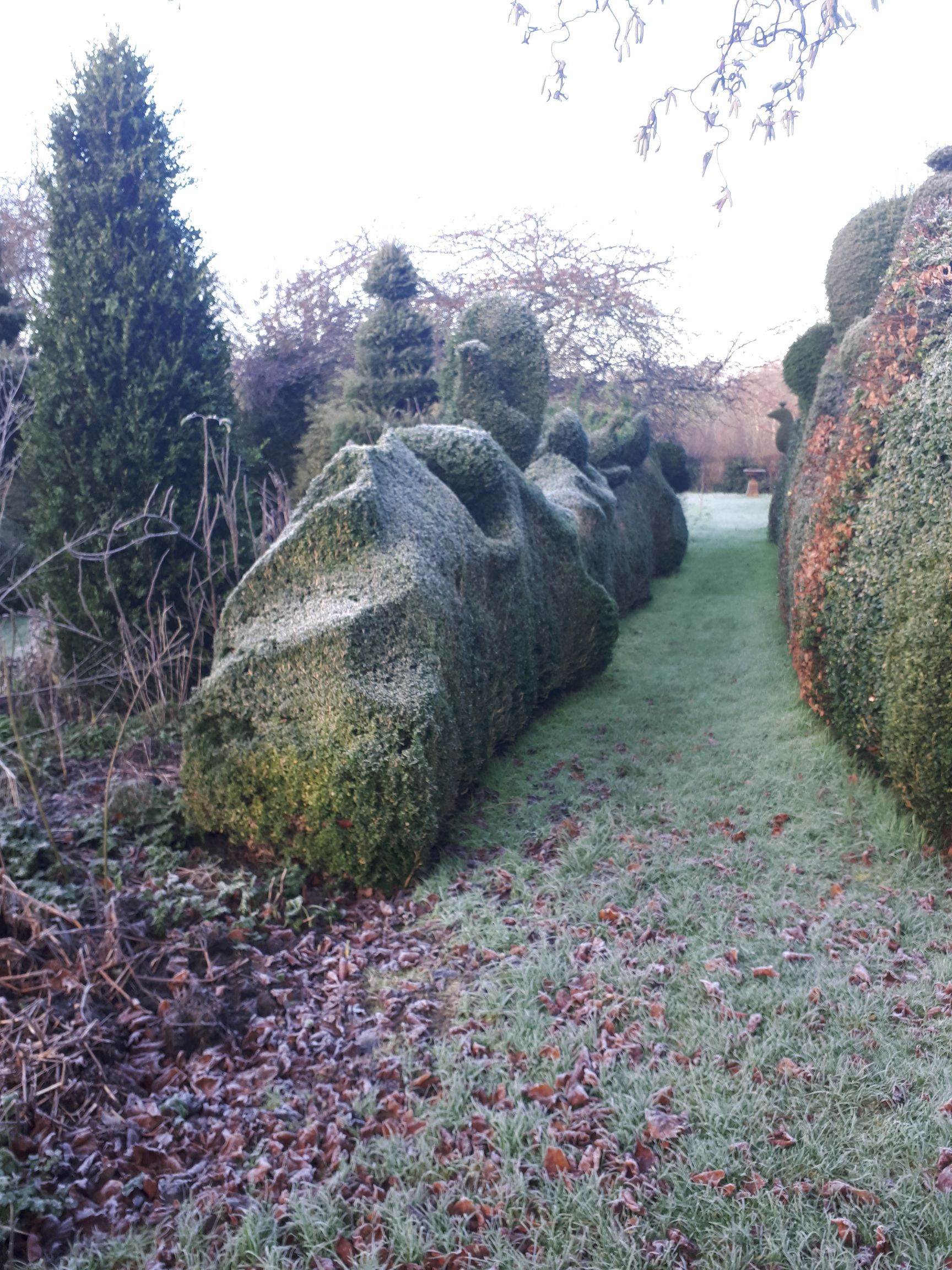 Charlotte Molesworth, my topiary mentor, and I are running our popular topiary workshop again in 2022. You can email me for details – or go here for information, your ticket and to find out about dates. Book A Spot On A Topiary Workshop, September 2022