THE MODERN MINT BLOG
Charles Dowding Uses Copper Tools
Charles Dowding, from his book on Vegetable Gardening, on why he uses copper tools in the garden…
"My favourite tools are made of copper, or to be precise they are 95 per cent copper and 5 per cent tin … the metal is strong, not magnetic and does not rust. This is a keen advantage for trowels, hoes and spades where smooth, sharp blades make for effortless use, and there is no need for regular cleaning or oiling to protect the metal.
"Although the copper alloy is a little less hard than iron, and might suffer in soils with flint or large amounts of stone, the tools are designed to endure. I have found copper trowels last better than ones made of hard stainless steel, which often snap after a year or two, at a weak point near the handle."
No Dig Organic Home & Garden
We met Charles Dowding at his own garden in Somerset last year – read about our excellent visit here.
His market garden produces a huge amount of vegetables and fruit for a local box scheme, all organically grown, incredibly tasty and really it is produced with very minimal input. His system is based around spending more time doing what is important – growing the vegetables, making sure the soil is undisturbed, rich, full of life, which then allows him to harvest the best vitamin filled crops.
Everyone's dream…
But we love what he says above, in the quote from his book. The tools are designed to endure. It is simple, clear and brave – and it all comes from long experience using them.
We get people ask us a lot of questions about the copper tools, about how good they are. We love them, use them regularly (alongside this Diggy Diggy Knife) and highly recommend them. But we are at pains to say to people that copper tools are not a magic bullet – you are not suddenly going to become an amazing gardener just by owning them! (Sorry to break it to you guys, but there are no magic bullets, or magic beans. But there are magic mushrooms. Perhaps that says something about the world…?)
If you are looking for great tools to use in the garden, you won't go wrong with the copper tools. We say so. Charles Dowding says so (and he is a fantastic resource for a No Dig Organic Home & Garden
)
But as with any copper tools, you do need to make sure you get outside and use them!
October 24 th 2016
Jun10
Brought By Bike is an excellent website I found last month, where businesses offer their services by (of course) bicycle. Modern Mint and my topiary work is now live on the site offering my topiary services, via bike, to the following two postcodes – CM1 CM2 Now I can imagine I will need to borrow a ladder should anyone have a larger shrub, but most town gardens in the Chelmsford area have a need not just for privacy but to let light into the house… so a balance must be struck when shaping hedges and shrubs to cover both needs. …
May10
Transforming Topiary – a video made for the European Boxwood And Topiary Society by Charlotte Molesworth and I, in her garden. We take a dog topiary and work out how to update it, turning it into a bird. Worth a watch I think, and hopefully useful to you! You can see more of my clipping on the topiary page. Or read my Spring 2021 Topiary Provocation here.
Apr28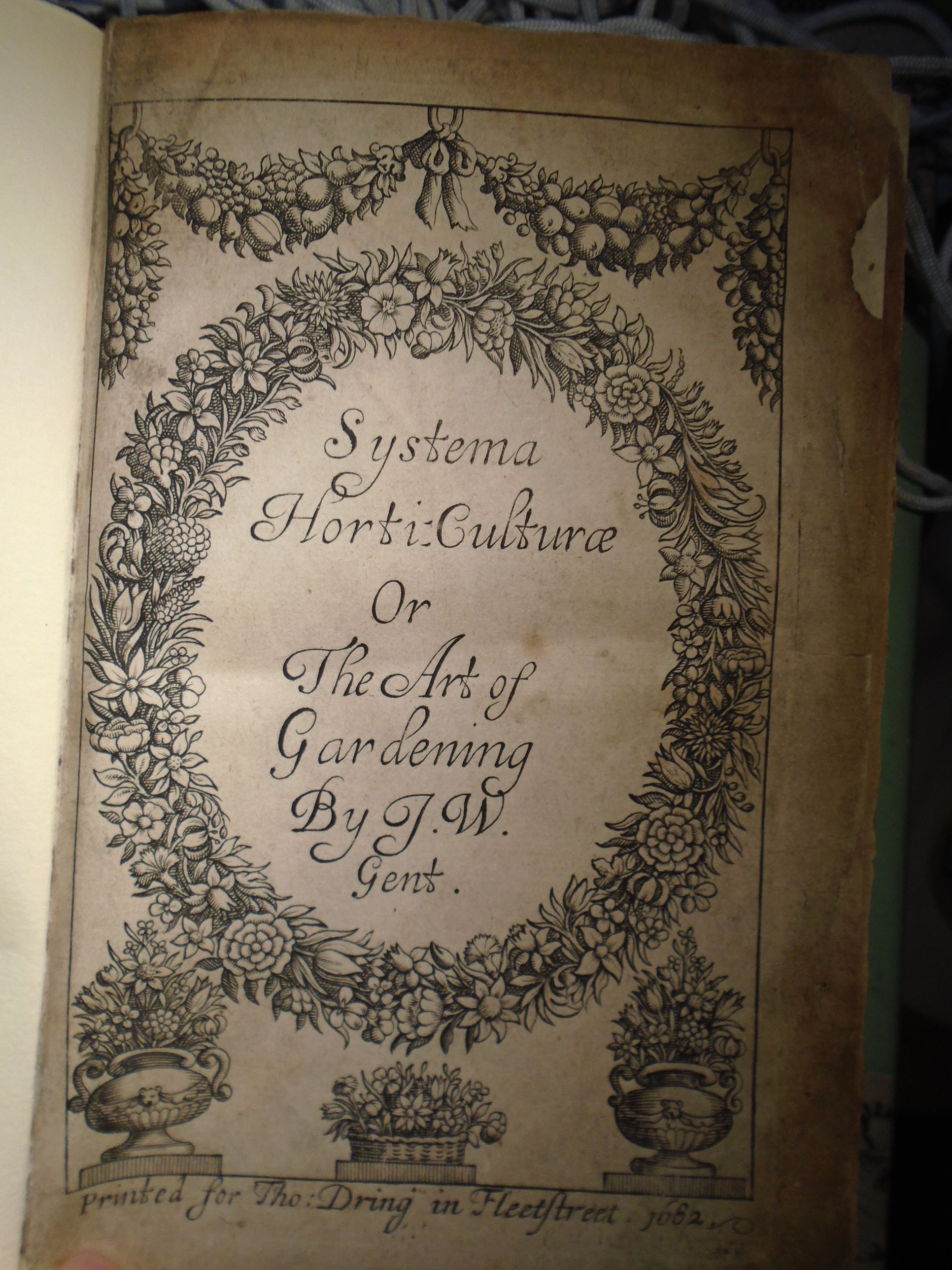 Phillyrea is one of my favourite plants for topiary. I have been using it for quite a few years as a specimen shrub, mostly due to the fact it clips well and has a tough habit – all good characteristics for a topiary plant. It also has a  reputation for being an excellent nectar source for bees… Read more about Phillyrea here. Mentioning this to Malcolm Thicke, a market garden historian and writer, he sent me a some photos of topiary and phillyrea mentioned by John Worlidge in Systema Horticulturae from 1682…. incredible! He also mentioned to me that in …