THE MODERN MINT BLOG
We are so excited to announce the opening of our book store – to share the books we love! Just click the link below and see what we are passionate about!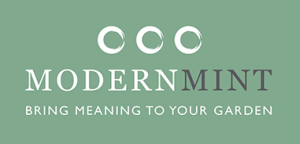 May 12 th 2014
Aug16
You can get a ticket for this new talk I'm giving at the European Boxwood And Topiary Society here – TALK TICKETS It is on the 25th August at 6pm. It should be great fun and I'm very excited to be sharing some recent thoughts about topiary with people – and how it might work in a modern garden.
Jun14
If you have a subscription, you can check out an article about bespoke ideas for your garden in the Telegraph. There are some great crafts people there, so check it out. Click Here To See The Article About my Topiary Work In The Telegraph
Jun06
Lockdown has given me a chance to look through old notebooks and begin, gently, to piece together some sort of narrative about Modern Mint and how it has grown over the last six years. And it has changed massively in that time! Modern Mint Now, June Lockdown 2020 I currently make and maintain topiary all over the UK for clients who love well-pruned hedges and sculptures. I love this job – it is a beautiful art. In the winter I prune wisteria, roses and fruit trees in orchards. Much colder, shorter work days… but equally satisfying work. I give talks …