THE MODERN MINT BLOG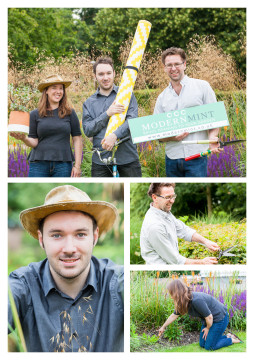 The photo above has a truly international flavour – an Italian wearing a Brazilian gardening hat!
Our very own Stefano posed for this shot last week in Chelmsford, Essex, surrounded by the beautiful flower heads of Stipa gigantea (a plant that has an exotic travelling history itself, being found growing wild in Southern Spain and into Morocco…)
He was wearing a new product we have here at Modern Mint – the eco-friendly gardening hat!
This is a product we discovered about 12 months ago when one of our lovely clients told us about it. He said it was durable, strong, kept off the sun and the rain and best of all it was a hat made from recycled materials!
We were thrilled with it so decided to spend the next year testing it out in all conditions, to see if this hat really was the product it appeared to be. Lo and behold, it passed all the tests and has now made it into the Modern Mint ranks.
Check out the eco-friendly gardening hat.
The hat is made from truck tarpaulins that have been used on cargo trucks running from the North to the South of Brazil, carrying the beans of the coffee you may have drunk this morning. These hats have seen it all – the sunshine, the rain, the red dust roads, giving them a look that no factory could ever hope to replicate.
Each hat is unique and tells a different story of its trucking life below the equator. They are built to last, and should keep the weather off of you here in Blighty!
The making of the hats is done with adult only labour in Brazil, and the employees work in good conditions and are paid a living wage. Which goes without saying, right?
We provide sizes for people with big heads, people with medium sized heads and people with small heads – do see the size guide for more information but you should be able to get a recycled hat that fits you!
We cherish our eco-friendly, recycled, strong and weather resistant gardening hat from Brazil – we hope you will enjoy it too.
July 11 th 2016
Aug05
I will be bringing a show about gardening to the Faversham Fringe on Wednesday, August 28th at 8.30pm. More details and tickets here – Faversham Fringe, The Grinning Gardener.
Jun30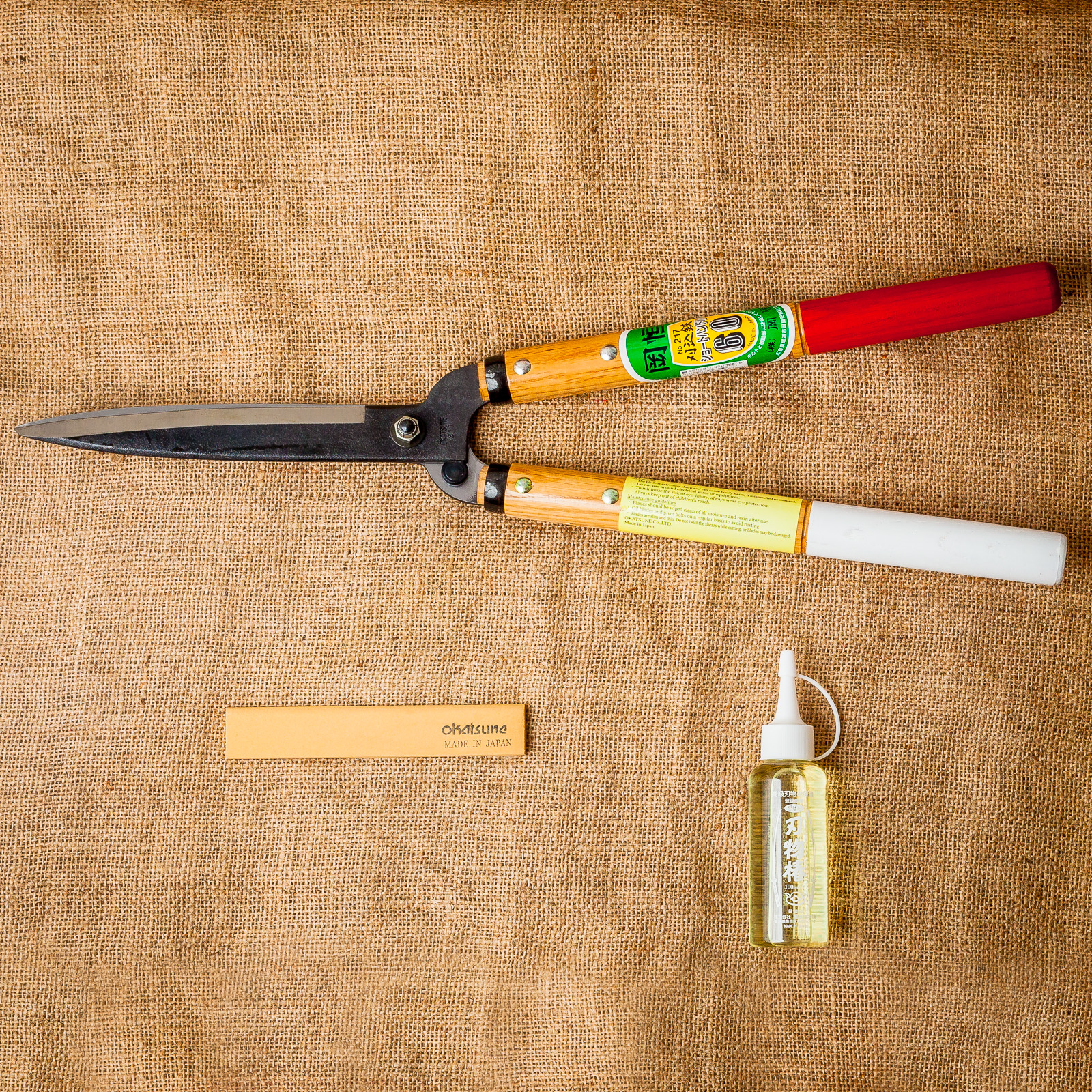 I recently wrote a piece for Topiarius magazine, the flagship publication of the European Boxwood & Topiary Society – of which Modern Mint is both a member and big supporter. Check out the EBTS here. They frequently run courses and talks too, so worth keeping an eye on. Below is the piece I wrote about the tools I use when making topiary and pruning trees…. Darren's Piece In Topiarius Magazine I use Okatsune Secateurs, which I started pruning with when working on a large orchard in Hampshire. My Felco's were too difficult to open with cold hands, but the chunky …
May20
Just inc are you are free in the following dates in June, you can visit my mentor Charlotte Molesworth's topiary garden… Check out the dates the garden is open here. And you can of course join both Charlotte and I for a topiary workshop in the garden in July, as well as September. Hope to see you there!