THE MODERN MINT BLOG
Note: SOLD!
We have a copy of the book 'The Barn Garden' by Tom Stuart Smith here, for sale.
It has some great review on Amazon and is his own account, with photos, of how he came to make his own garden. No 'blousy' peonies or kniphofias (although there was a time he had them in his borders) because he wanted a garden that belonged to the landscape.
He writes beautifully and often leaves the reader with tantalising notes on certain plants – like keeping the plants that come from tough, dry environments in nature free of additional fertiliser. A lean diet benefits their growth!
The photos of the corten tanks that were originally a part of his Chelsea Flower Garden, against the Iris that bloom so bright and delightfully, are a wonder and really make me think about the way I garden. To up my game, to be bolder and use plants that can sometimes be a little harder to grow, or to establish, or to thrive, but not let the put me off and work smarter to make them bloom.
Because when they do they are a true delight!
Amazon are selling copies of the book, 2 copies, used, for £75.
Or brand new from £297!
We would like to offer it to you for £45. That way you can read it, sell it on and get some of your money back… or, keep it and enjoy the inspiration you can get from Tom Stuart-Smith's 'The Barn Garden: Making a Place.'
November 21 st 2018
Feb22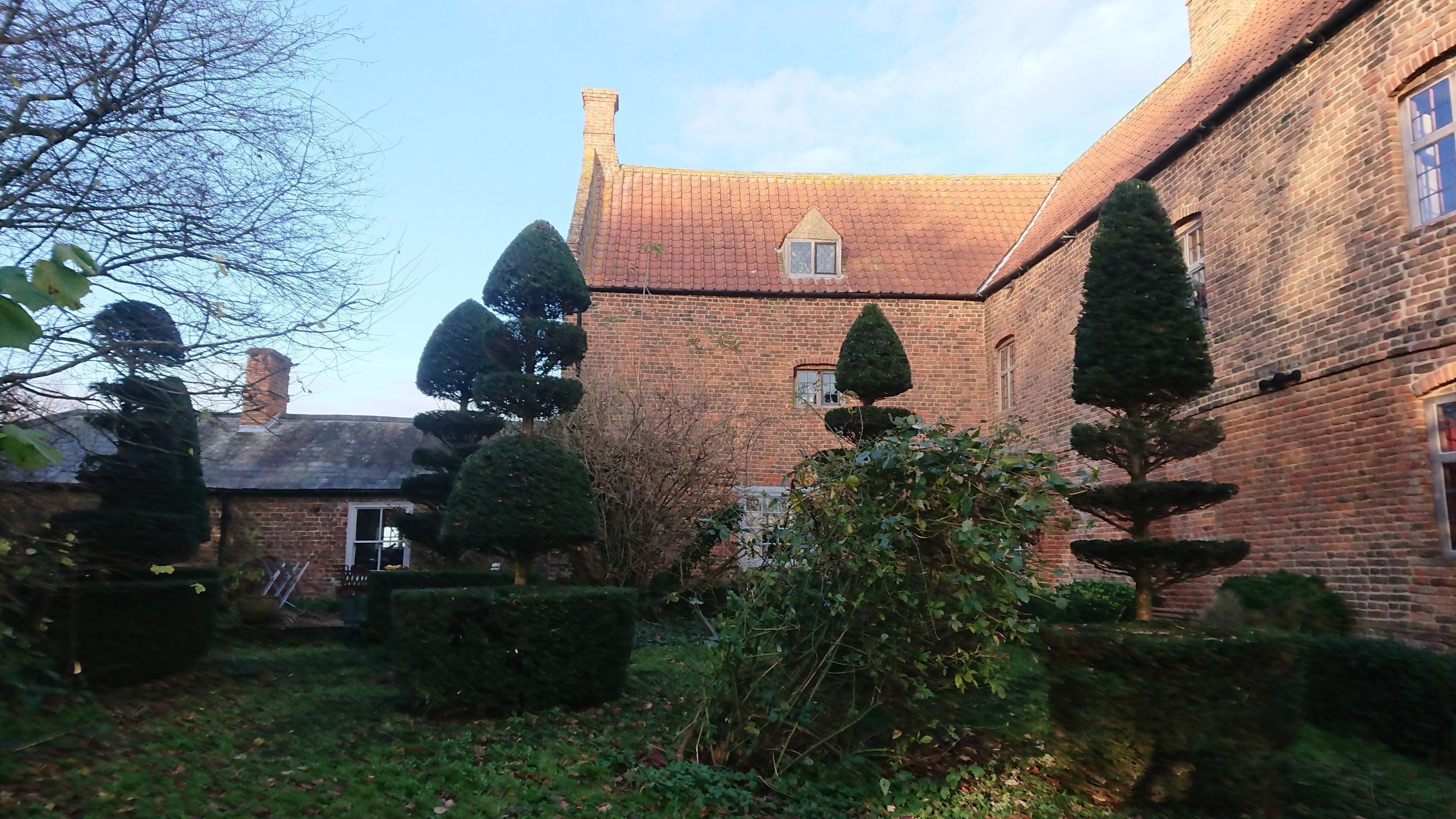 Guanock House needs a trainee topiary artist! Some of you may know it as the first home and garden of designer Arne Maynard, but is now owned and maintained by Michael Coleman and his wife Michelle. They offer meditation workshops and retreats there and it is as beautiful a house and garden as you could wish to visit. They called me in last Autumn to help shape up some of the topiary as it was all getting out of hand, but what it really needs is someone with a steady hand and lots of patience to take over the clipping …
Feb09
Here are some photos of work I have been doing at the garden of Charlotte Molesworth in Kent. Snow and ice brings out the depth of the different planes and angles carved into the boxwood. A garden has to look beautiful in winter – and topiary (green architecture)  helps do that! For more topiary pictures, click here.
Feb05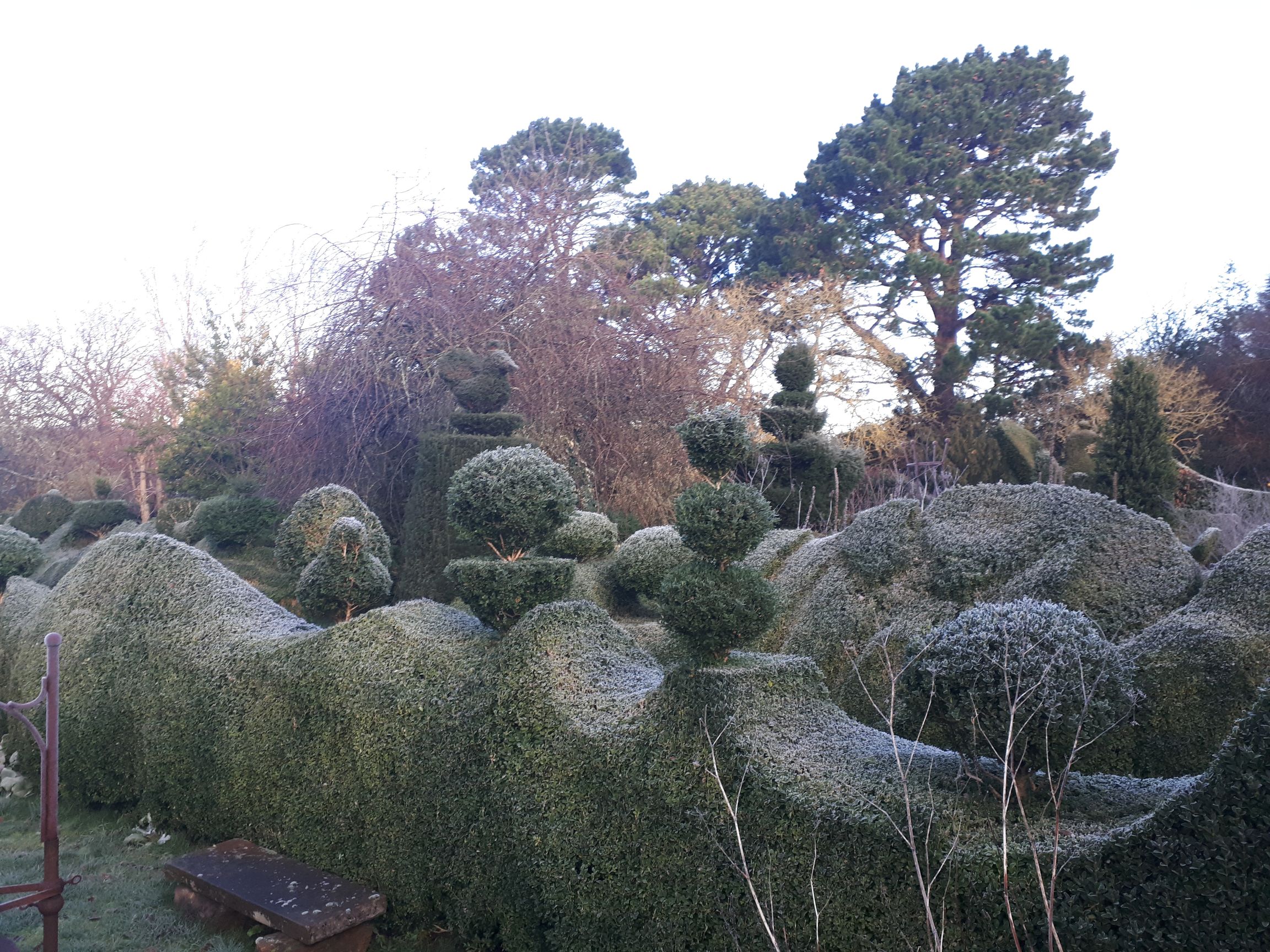 How To Use Topiary In The Garden is my new talk, which I first gave last year via Zoom for the European Boxwood And Topiary Society. Returning to Zoom again, there are two dates available to see and hear the talk: March 16th – Book your ticket here April 6th – Book your ticket here The talk is great fun, perfect for keen gardeners or people who want to know how to improve their garden with hedges and architectural plants. How To Use Topiary In The Garden looks at how to move away from the idea topiary is twee or old-fashioned, …