THE MODERN MINT BLOG
Note: SOLD!
We have a copy of the book 'The Barn Garden' by Tom Stuart Smith here, for sale.
It has some great review on Amazon and is his own account, with photos, of how he came to make his own garden. No 'blousy' peonies or kniphofias (although there was a time he had them in his borders) because he wanted a garden that belonged to the landscape.
He writes beautifully and often leaves the reader with tantalising notes on certain plants – like keeping the plants that come from tough, dry environments in nature free of additional fertiliser. A lean diet benefits their growth!
The photos of the corten tanks that were originally a part of his Chelsea Flower Garden, against the Iris that bloom so bright and delightfully, are a wonder and really make me think about the way I garden. To up my game, to be bolder and use plants that can sometimes be a little harder to grow, or to establish, or to thrive, but not let the put me off and work smarter to make them bloom.
Because when they do they are a true delight!
Amazon are selling copies of the book, 2 copies, used, for £75.
Or brand new from £297!
We would like to offer it to you for £45. That way you can read it, sell it on and get some of your money back… or, keep it and enjoy the inspiration you can get from Tom Stuart-Smith's 'The Barn Garden: Making a Place.'
November 21 st 2018
Aug05
I will be bringing a show about gardening to the Faversham Fringe on Wednesday, August 28th at 8.30pm. More details and tickets here – Faversham Fringe, The Grinning Gardener.
Jun30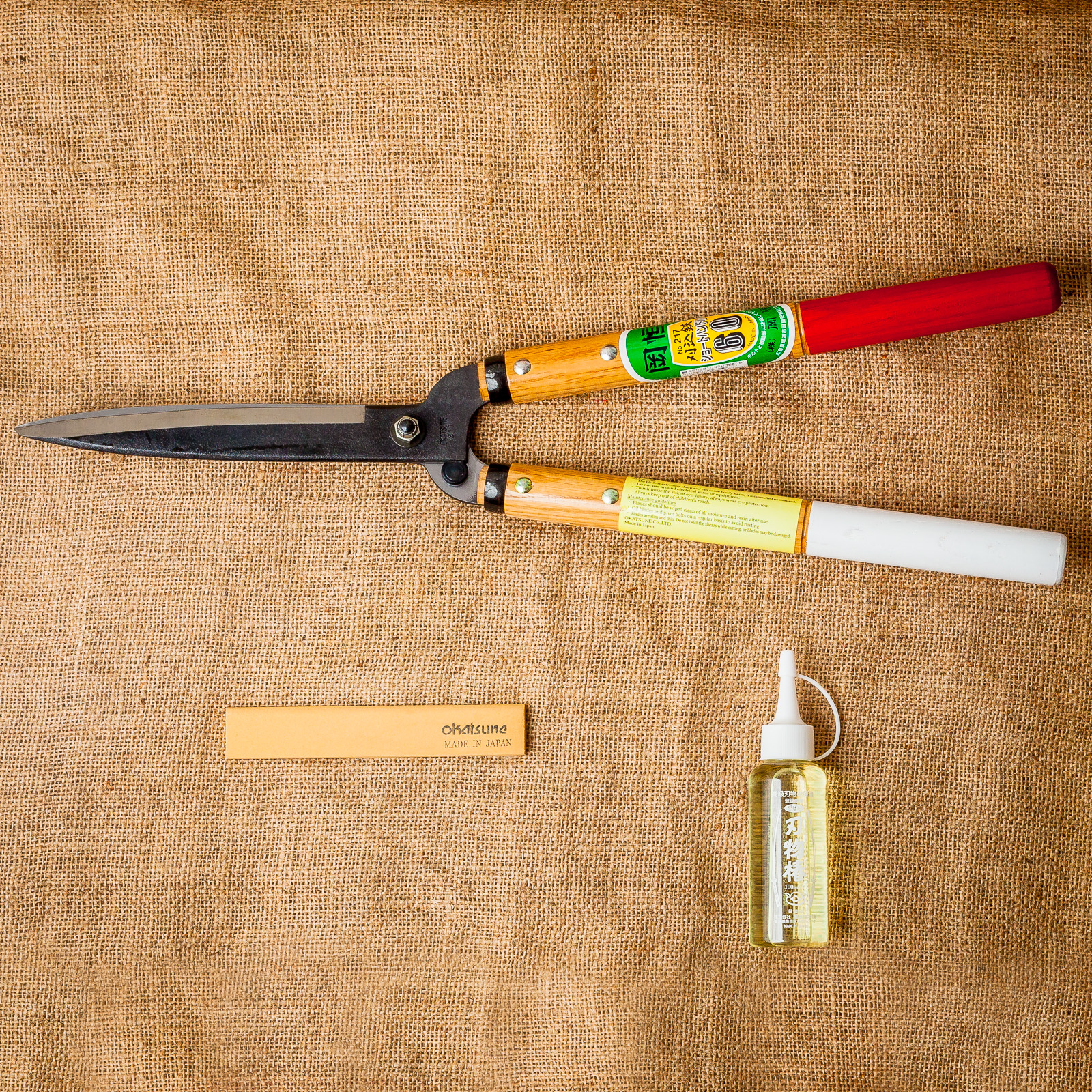 I recently wrote a piece for Topiarius magazine, the flagship publication of the European Boxwood & Topiary Society – of which Modern Mint is both a member and big supporter. Check out the EBTS here. They frequently run courses and talks too, so worth keeping an eye on. Below is the piece I wrote about the tools I use when making topiary and pruning trees…. Darren's Piece In Topiarius Magazine I use Okatsune Secateurs, which I started pruning with when working on a large orchard in Hampshire. My Felco's were too difficult to open with cold hands, but the chunky …
May20
Just inc are you are free in the following dates in June, you can visit my mentor Charlotte Molesworth's topiary garden… Check out the dates the garden is open here. And you can of course join both Charlotte and I for a topiary workshop in the garden in July, as well as September. Hope to see you there!