THE MODERN MINT BLOG
We have to give a massive shout out to our friends at Imploding Fictions for their brand new series…
Have you had a listen yet?
The Amelia Project is an audio drama podcast that offers a very special service – they can make their clients disappear, giving them the chance to start over!
The trouble is – how long can this new secret life last?
We have had great pleasure in working with Imploding Fictions, who have written this fantastic new podcast, over many years. They have supported our work at Modern Mint and always listened as we shared what we were up to in the garden.
So we would really love for you to check out their latest project, subscribe, download and most of all – listen and enjoy the goings on of The Amelia Project….
December 4 th 2017
Sep21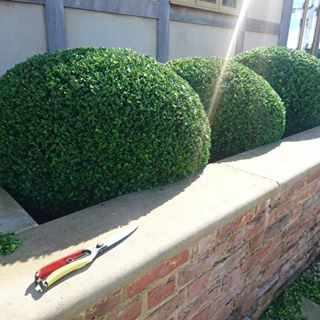 I was asked by the European Boxwood & Topiary Society to help out with answering a common question – How to sharpen your shears? So we spent a fun day making a video, that hopefully will help you make sure you have sharp, shiny blades to do your topiary pruning with. And you can find here more examples of the topiary I make with my sharp blades.
Aug16
You can get a ticket for this new talk I'm giving at the European Boxwood And Topiary Society here – TALK TICKETS It is on the 25th August at 6pm. It should be great fun and I'm very excited to be sharing some recent thoughts about topiary with people – and how it might work in a modern garden.
Jun14
If you have a subscription, you can check out an article about bespoke ideas for your garden in the Telegraph. There are some great crafts people there, so check it out. Click Here To See The Article About my Topiary Work In The Telegraph