THE MODERN MINT BLOG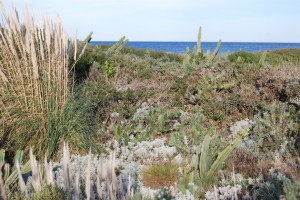 This Chelsea Fringe we are running a project called 'You Should Have Seen It Last Week…'
Taking part is the Uruguayan paisajista Amalia Robredo. She sent us two options for photos – the one above, or the one we eventually chose (that can be seen on the project page – just follow the link above!)
She wrote this about her choice of plants to photo:
"It was a difficult choice as we are in the end of autumn and there is not really much to change in the weeks to come.

I wanted the picture to reflect the place where I live, that is why it had to have the sea and it has a very specific plant community that only takes place in this coastal area, it is called "matorral espinoso psamófilo" (Our Note: 'the spiny scrub?'), it holds some endemic species and it is an endangered community due to urban development.

I wanted to have Cortaderia selloana (Pampa grass) as it is a plant that many around the world know and I thought it could be interesting to see it in its native setting.

I hope you like them."
We certainly do. The photograph is stunning and provides a wonderful contrast to the gardens and plants that are taking part in the project from the Northern Hemisphere.
To learn more about Amalia and her work you can buy here book here…
Or read this by Piet Oudolf and Noel Kingsbury – Planting: A New Perspective
May 19 th 2014
May10
Transforming Topiary – a video made for the European Boxwood And Topiary Society by Charlotte Molesworth and I, in her garden. We take a dog topiary and work out how to update it, turning it into a bird. Worth a watch I think, and hopefully useful to you! You can see more of my clipping on the topiary page. Or read my Spring 2021 Topiary Provocation here.
Apr28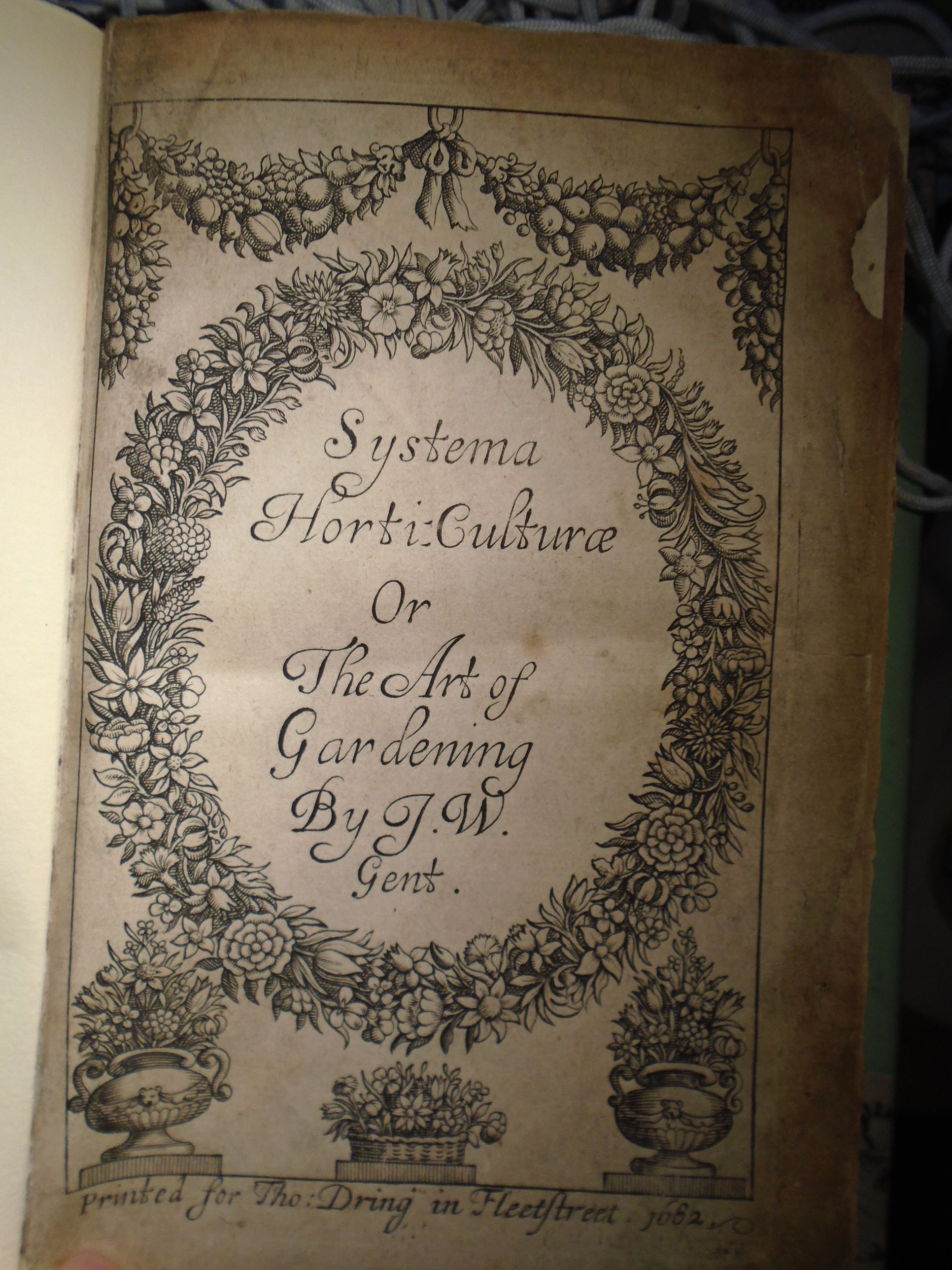 Phillyrea is one of my favourite plants for topiary. I have been using it for quite a few years as a specimen shrub, mostly due to the fact it clips well and has a tough habit – all good characteristics for a topiary plant. It also has a  reputation for being an excellent nectar source for bees… Read more about Phillyrea here. Mentioning this to Malcolm Thicke, a market garden historian and writer, he sent me a some photos of topiary and phillyrea mentioned by John Worlidge in Systema Horticulturae from 1682…. incredible! He also mentioned to me that in …
Apr27
Kites and Strings is a podcast about creativity, hosted by US-based Stephen Ploum and Catherine Chinnock. Back in March they asked me to come onto their podcast and talk about topiary, my past writing plays, the stand-up I did and how creativity can fit into your life. The Kites and Strings podcast was great fun and Stephen and Catherine are fantastic hosts. Listening back today I am surprised by some of the ideas I talked about (somehow I even started to describe a future where I run a 'School of Creativity' by the sea…. where did that come from?!) but it …