THE MODERN MINT BLOG
For those of you ahead of the bell curve, working on the edges of contemporary garden design, then you will of course be building a rain garden – to slow down, filter, store and re-use rainwater in the garden.
To help you, here are 10 plants for rain gardens….
Rudbeckia
Persicaria
Eupatorium
Monarda
Aster
Hosta
Iris
Miscanthus
Carex
Cornus
What do you notice about these plants? They are all good, tough garden plants whether you have a rain garden or not. Use them!
As a bonus – Crocosmia, Bergenia, Hellebore and Sanguisorba will not have a problem being flooded occasionally either.
As a double bonus – check out the flowers in the daisy family (Asteraceae) – we have already suggested a few in the list above (Rudbeckia, Aster and Eupatorium, if you're interested) but Helenium and Inula could also be used.
Want a bulb to add? Camassia, that amazing blue flower, is our choice.
Try these to get you started planting up your rain garden – they will make the garden look amazing!
For mor help with your rain garden, try these books:
May 8 th 2016
Feb22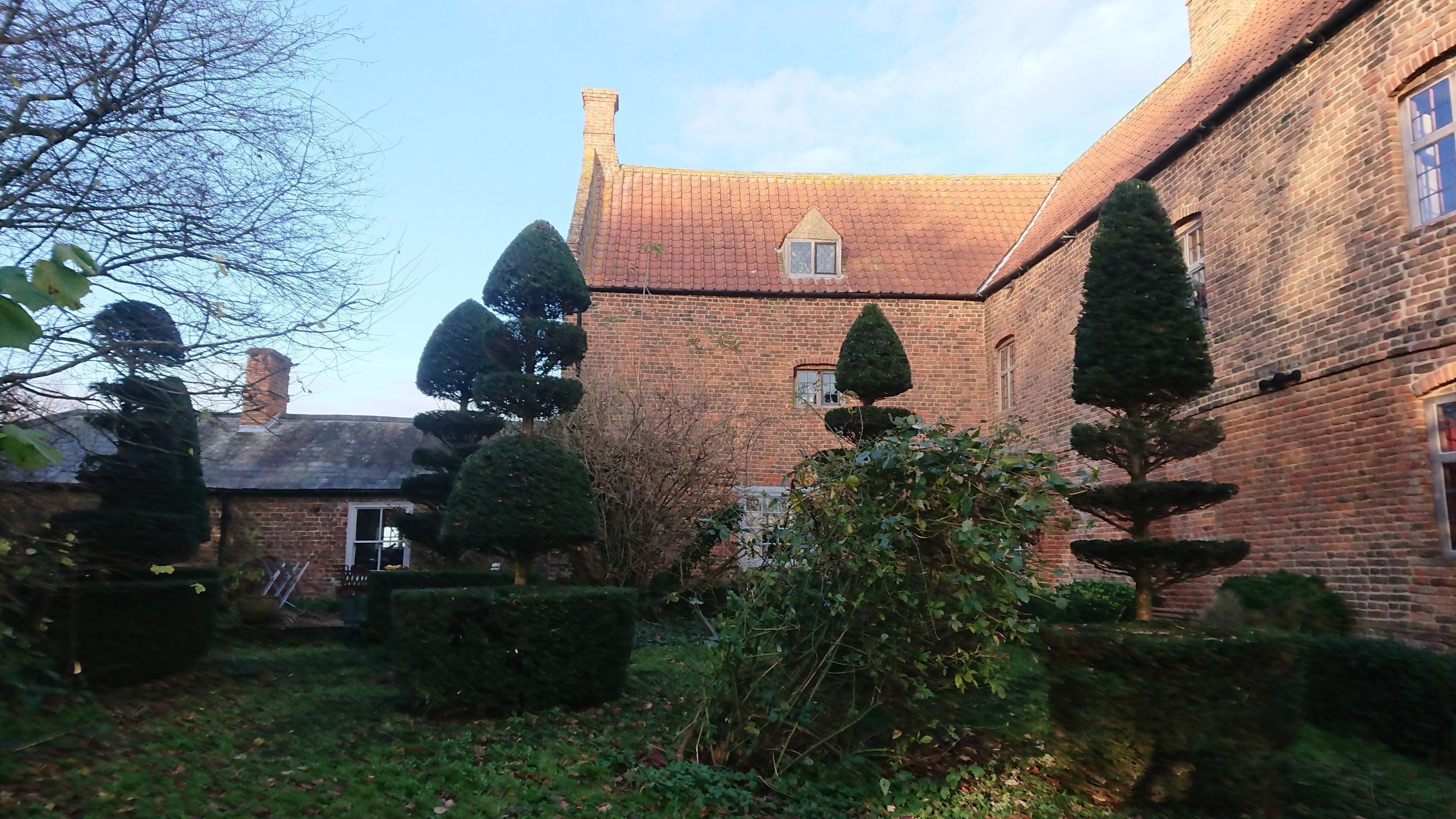 Guanock House needs a trainee topiary artist! Some of you may know it as the first home and garden of designer Arne Maynard, but is now owned and maintained by Michael Coleman and his wife Michelle. They offer meditation workshops and retreats there and it is as beautiful a house and garden as you could wish to visit. They called me in last Autumn to help shape up some of the topiary as it was all getting out of hand, but what it really needs is someone with a steady hand and lots of patience to take over the clipping …
Feb09
Here are some photos of work I have been doing at the garden of Charlotte Molesworth in Kent. Snow and ice brings out the depth of the different planes and angles carved into the boxwood. A garden has to look beautiful in winter – and topiary (green architecture)  helps do that! For more topiary pictures, click here.
Feb01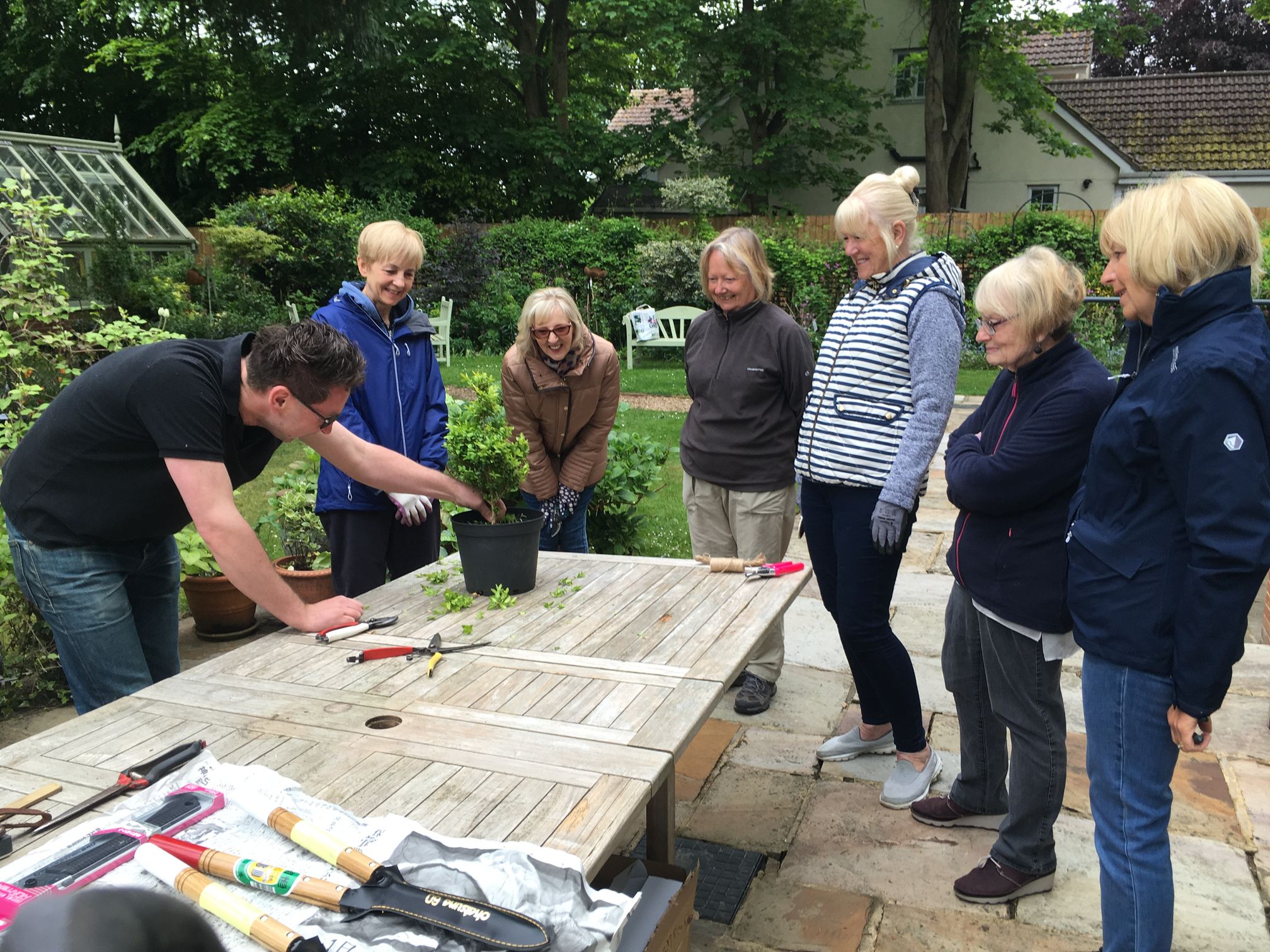 I am an experienced teacher of topiary and pruning, running workshops in the topiary garden of Charlotte Molesworth in Kent, as well as for The English Gardening School and The European Boxwood And Topiary Society. So if you are a keen gardener, a garden club, a group of friends who want to know more or even an absolute beginner who has been bitten by the gardening bug, then do contact me about what you might like to learn. What a laugh we are having in this workshop session I ran for a group of friends in Essex… Many people employ …