THE MODERN MINT BLOG
Topiary Service
Modern Mint now offers a topiary service.
So if you get stuck with an old tree or hedge that you aren't sure what to do with – but know you don't want to cut it down – then contact us and we will give you a helping hand.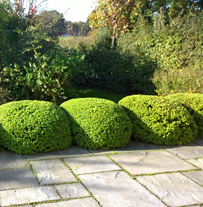 This bay tree use to be an overgrown mess, with no real presence. It felt unloved, unnecessary and out of place, taking up space right by the path as you enter the back garden.
We lifted the bottom branches to show off the trunks, reduced the height and width and gave it a softer, rounder shape.
It now provides great energy in the garden, while also being a home for the birds later in the year.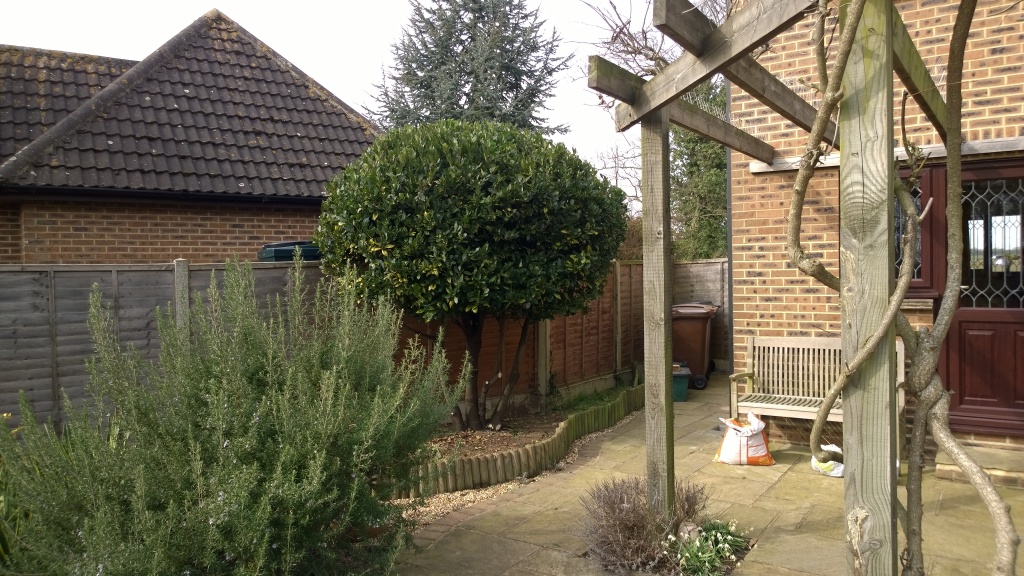 Formal Or Organic Topiary?
There are a few different styles of topiary, and each 'clipper' or 'pruner' will bring their own imagination to bear on any piece they make, but two of the most distinct schools are the formal and the organic.
Organic topiary is where you allow the plant to tell you how it needs to be pruned, following its strengths and outlines and dancing a fine line between what you want it to be and what the plant itself is telling you it could become.
It makes for interesting shapes, the piece below clipped by Jake Hobson, the leader of Organic Topiary in the UK and someone who has taught us a lot here at Modern Mint.
Formal topiary is more the crenellations, the chamfers, the tiers and plinths you see in the gardens of old houses. Everything is straight, the plant is trained with string if necessary and the pieces are normally large and maintained crisply.
Charlotte Molesworth is the lead practitioner of this in the UK, and here at Modern Mint we have also learnt a huge amount from her.
The photo above is from her garden. Our work with her this year has been introducing a little more organic topiary, a lighter feel, to the hedging these formal topiary pieces stand on.
For more up to date photos, we often post th latest of our pieces on Instagram.
Intrigued Enough To Have Some Topiary?
First of all you need to choose the right plant. We have a long (and slightly dull) list here of plants for topiary.
Alternatively, you can call or email us, and chat about the ideas you have and how they might work – we love helping people with their topiary and are happy to answer any questions you might have, so do get in touch now.
Happy clipping!
(As a quick aside, using the right tools is every bit as important as pruning the right plant – we love sharp and shiny Japanese made shears.
July 21 st 2017
Jul29
This is the third year we have been selling Organic Bulbs here at Modern Mint. We have always been a fan of using daffodils, tulips and crocus to provide colour to the garden early in the year, but it was only upon reading research done by the 'Earth Friendly Gardener' John Walker that we realised we may have been causing problems. Organic Bulbs Are Better For Bees It turns out that bulbs grown with chemicals can store the poison in the heart of the bulb. When the variety you have chosen pushes its stem up through the cold, spring …