THE MODERN MINT BLOG
Modern Mint has now been blogging for six months, give or take a week.
What then have been the most read blogs so far? These below… the top post also being the most fun to write…
Top Post!
An Interview with Rosybee – nurserywoman and beekeeper shares her research on the most bee valuable plants.
Second Best!
Golden Rules of Planting – Val Bourne shares her wisdom.
The Next Second Best!
Chelsea Fringe – this post from the second week of our Chelsea Fringe project, as the peony from Italy began to open.
Thank you for coming to read, and we hope the next six months will be just as interesting as we share our thoughts on garden ideas and latest trends!
June 23 rd 2014
Sep21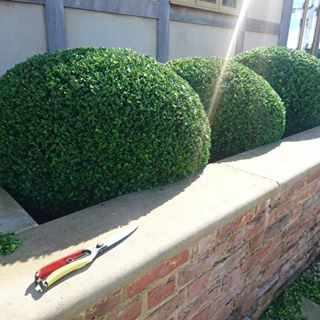 I was asked by the European Boxwood & Topiary Society to help out with answering a common question – How to sharpen your shears? So we spent a fun day making a video, that hopefully will help you make sure you have sharp, shiny blades to do your topiary pruning with. And you can find here more examples of the topiary I make with my sharp blades.
Aug16
You can get a ticket for this new talk I'm giving at the European Boxwood And Topiary Society here – TALK TICKETS It is on the 25th August at 6pm. It should be great fun and I'm very excited to be sharing some recent thoughts about topiary with people – and how it might work in a modern garden.
Jun14
If you have a subscription, you can check out an article about bespoke ideas for your garden in the Telegraph. There are some great crafts people there, so check it out. Click Here To See The Article About my Topiary Work In The Telegraph