THE MODERN MINT BLOG
What are the gardening jobs in June? Here are a few of the things we are looking at around the garden… (and if that's not enough, then for a simple, easy to digest guide, see Alan's book below…)
Cut back any perennials that are going over (poppies for example) and thin the stems of plants like euphorbia (please wear gloves when you do this, as when the stems break they exude a milky sap that can irritate your skin.)
Mow and edge the lawn every week (but think about some labour saving alternatives…)
Stake anything you have forgotten to stake.
Tie in your sweetpeas – and get ready for their brilliant display!
Plant out tender or 'exotic' plants.
Pick and eat your strawberries and raspberries. Is there any better way to watch Wimbledon?
Have you clipped your box yet?
Prune spring flowering shrubs that have now gone over. This is an important one!
Find out if your garden is bee friendly by taking the buzz test.
Be water-wise – you do not need to water your lawn (though the vegetable garden would appreciate some…)
Weed the borders, and while you're in there, take a look around you. What is working, what is not? Are there any gaps that need filling or unhappy plants that could be moved? Get to know your flowers!
Last (but not least) enjoy your garden. Sit down, open a bottle of wine and get the barbeque on. That's what it's all about!
For more information about what to do in the garden now, try these books – they'll get you inspired…
The Complete How To Be A Gardener
The Gardener's Pocket Bible: Every gardening rule of thumb at your fingertips (Pocket Bibles)
RHS Gardening Month by Month
… and for something a little more fun, we offer you this lovely book about a guy who began gardening in London during the day, while spending his evenings writing comedy.
Best moment?
Discovering why it is hard to find a good gardener, because they all die out over winter when there is no work to sustain them! It's a lovely read, enjoy it!
June 25 th 2014
Jun10
Brought By Bike is an excellent website I found last month, where businesses offer their services by (of course) bicycle. Modern Mint and my topiary work is now live on the site offering my topiary services, via bike, to the following two postcodes – CM1 CM2 Now I can imagine I will need to borrow a ladder should anyone have a larger shrub, but most town gardens in the Chelmsford area have a need not just for privacy but to let light into the house… so a balance must be struck when shaping hedges and shrubs to cover both needs. …
May10
Transforming Topiary – a video made for the European Boxwood And Topiary Society by Charlotte Molesworth and I, in her garden. We take a dog topiary and work out how to update it, turning it into a bird. Worth a watch I think, and hopefully useful to you! You can see more of my clipping on the topiary page. Or read my Spring 2021 Topiary Provocation here.
Apr28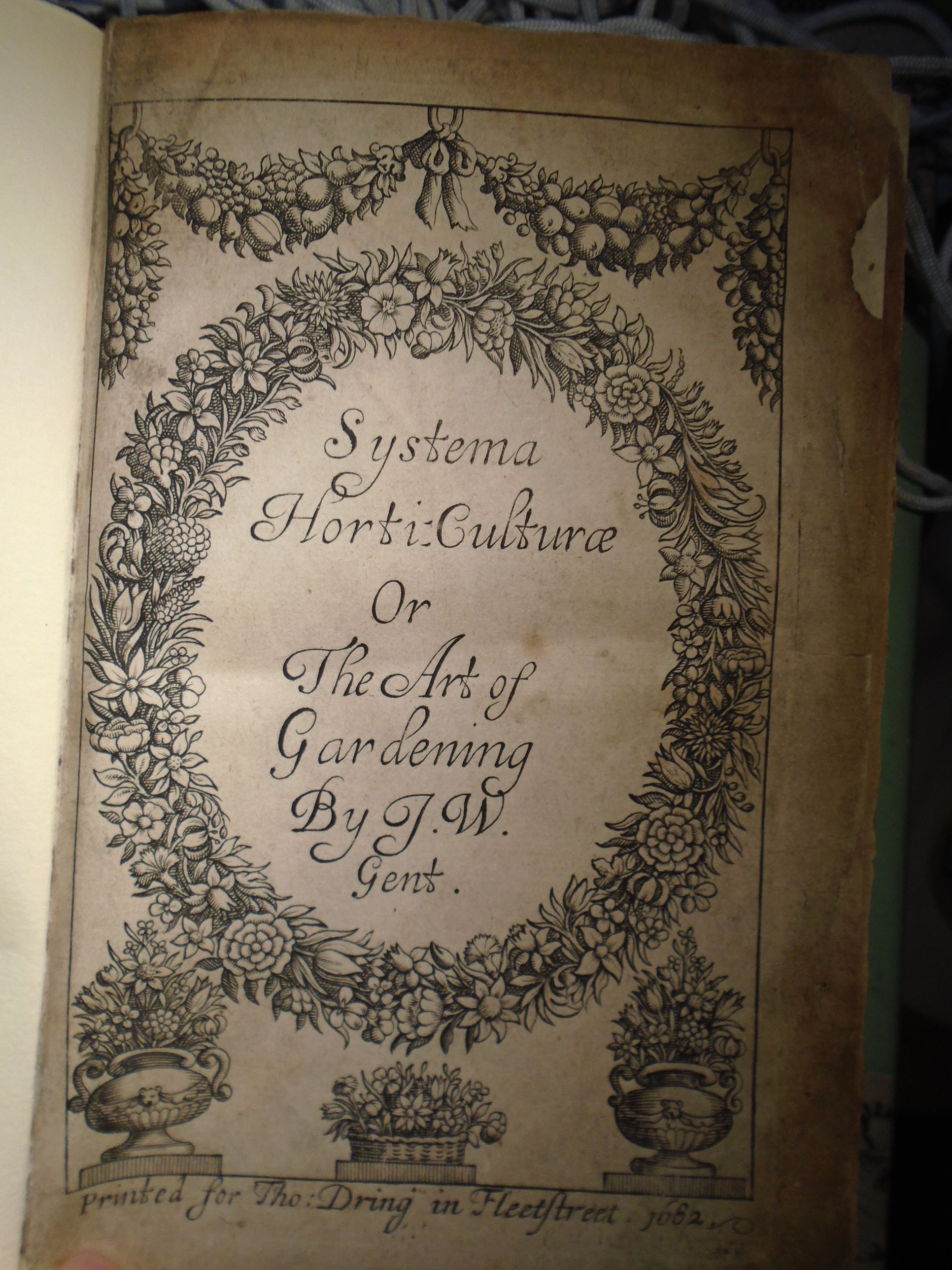 Phillyrea is one of my favourite plants for topiary. I have been using it for quite a few years as a specimen shrub, mostly due to the fact it clips well and has a tough habit – all good characteristics for a topiary plant. It also has a  reputation for being an excellent nectar source for bees… Read more about Phillyrea here. Mentioning this to Malcolm Thicke, a market garden historian and writer, he sent me a some photos of topiary and phillyrea mentioned by John Worlidge in Systema Horticulturae from 1682…. incredible! He also mentioned to me that in …