THE MODERN MINT BLOG
What are Earth Friendly Products?
We have never come across a definition of earth friendly products, so we have to suggest to you our own version. Do you agree?
Earth friendly products are defined by being made of recycled, or recyclable material, or that promote or are intended for use in ways that tread lighter upon the earth.
There, that about sums it up for us. Let us know via Facebook or Twitter if you think that is too simple…
Earth friendly products all seem to have certain characteristics about them. For example, they tend to be:
Handmade or crafted by one person.
Limited edition. Or difficult to get easily when and where you want them.
Need a bit more care or thought to look after them properly and make them last.
Made of traditional materials, that have possibly been found or re-used from another industry or item.
The making of them invests in an organic (no chemical toxin) system to provide the raw material.
Promote a holistic solution to a problem it wants to solve (if you do this AND this, with patience, these changes will occur…)
Is often underlined by a cause, rather than being set up for the sole purpose of making money.
Pushes people to produce rather than consume.
Allows them access to a community of other like minded people… (for example, you might say copper tools are for organic gardeners.)
Are products that are built to last, or have the quality of an heirloom about them (buy once, buy well!)
Top 3 Earth Friendly Products at Modern Mint
What are our top earth friendly products, the ones we have found and tested over the last two and a half years in order to make sure we can offer you the best of the best? It is a tough question to answer, but we will try and give it a go…
The first would be the Gardening Hat.
This hat is made from the tarpaulin on the lorries and trucks that take coffee beans to Rio. It supports the people who make them by paying them a fair wage (the disparity between rich and poor in Brazil was highlighted by the Rio Olympics 2016) and is a near indestructible product.
We love to wear it when we garden, and because it makes us look a little Indiana Jones…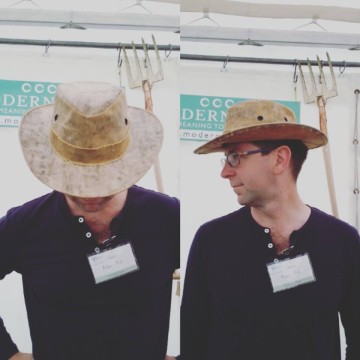 (Well, my mum said it did…)
See if our gardening hats fit your head by clicking here.
The second earth friendly product would be our skipping rope.
What makes this so earth friendly? The maker collects wood from a local forest, wood that has been discarded and forgotten from the coppicing process, and turns it into something useful as well as beautiful.
When you buy one of these products (and we do items like this catapult too) you get the wonderful smell of the woodland when you open the box. Cannot get enough of this! Each piece is so textural and awakens so many senses… transforming twigs and branches into something useful just makes us feel good…
Would you appreciate our skipping rope?
The last item we suggest, as an earth friendly product, is something from the wildlife section of our website.
The bird feeder we sell here at Modern Mint is made of recycled black plastic pots. Yes, that's right. You heard us. Black plastic pots.
You probably have one or two (or 20 or 30!) pots sat gathering dust in or behind your shed. We can say this with confidence, as it is estimated that there are some 5 million black plastic pots sat unused and un-useful in gardens across the UK….
Why leave them to be idle? Click here to find out where they can be recycled.
What happens when they are recycled? They go to Cornwall, where a beautiful bunch who live close to the sea turn them into bird feeders, to make sure we have those lovely songbirds in our gardens during the winter.
Or sometimes they turn them into house signs, or plant labels, or the most amazing clocks…
To Conclude About Earth Friendly Products…
We love them here at Modern Mint. We also value and support the makers and brave souls who throw themselves into something they believe in, to bring us these works that are unique and useful and different… as well as being light upon the earth.
We hope you enjoy them as much as we do!
Click here to explore everything we have to offer you.
(And as a bonus, check out a product we are so proud of, and the inspiration behind the term earth friendly… the earth friendly gardener's range of books… you won't go wrong with these!)
Like this article and want to be updated on new earth friendly products? Join our monthly newsletter here…
September 7 th 2016
Jun10
Brought By Bike is an excellent website I found last month, where businesses offer their services by (of course) bicycle. Modern Mint and my topiary work is now live on the site offering my topiary services, via bike, to the following two postcodes – CM1 CM2 Now I can imagine I will need to borrow a ladder should anyone have a larger shrub, but most town gardens in the Chelmsford area have a need not just for privacy but to let light into the house… so a balance must be struck when shaping hedges and shrubs to cover both needs. …
May10
Transforming Topiary – a video made for the European Boxwood And Topiary Society by Charlotte Molesworth and I, in her garden. We take a dog topiary and work out how to update it, turning it into a bird. Worth a watch I think, and hopefully useful to you! You can see more of my clipping on the topiary page. Or read my Spring 2021 Topiary Provocation here.
Apr28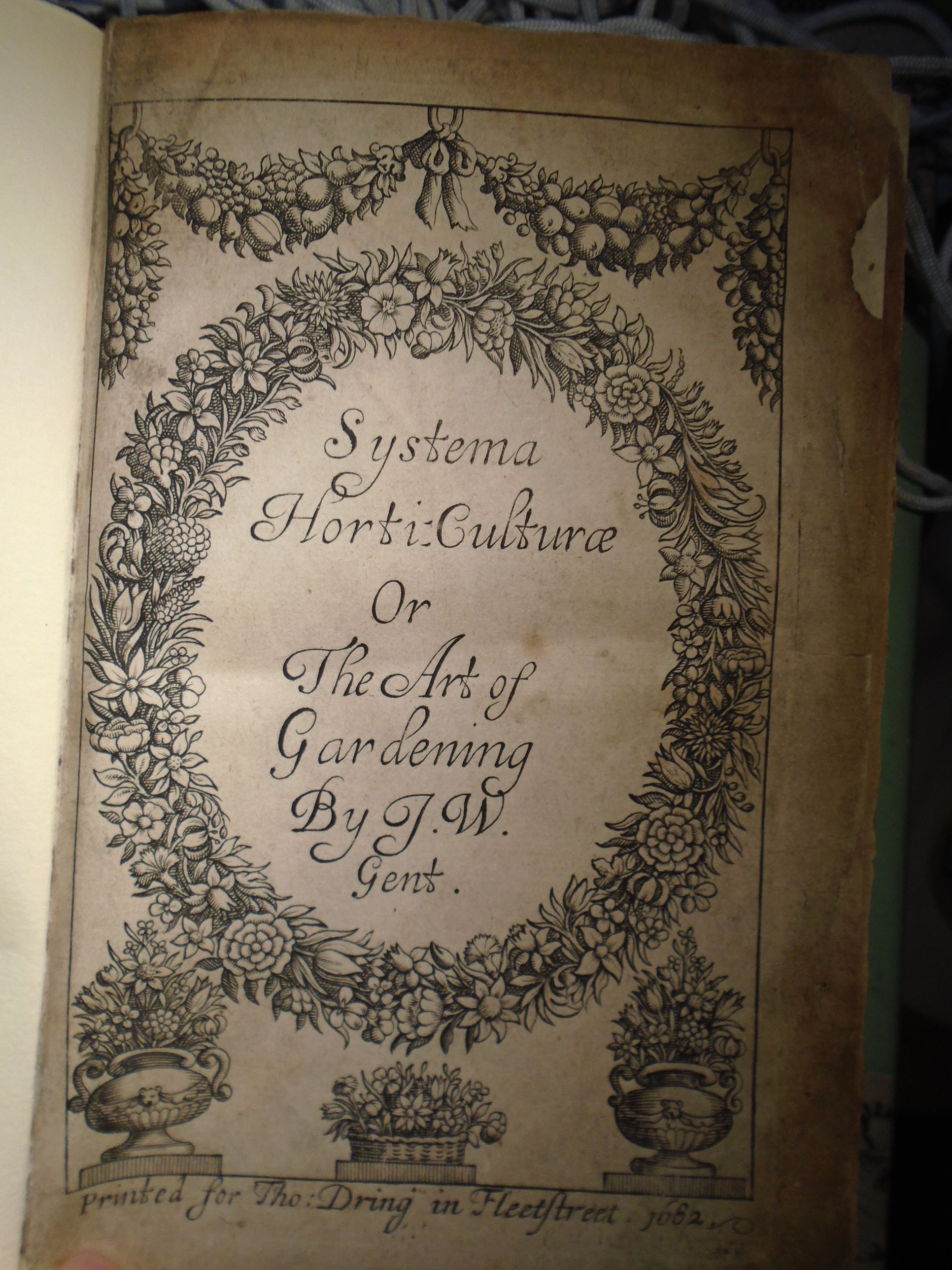 Phillyrea is one of my favourite plants for topiary. I have been using it for quite a few years as a specimen shrub, mostly due to the fact it clips well and has a tough habit – all good characteristics for a topiary plant. It also has a  reputation for being an excellent nectar source for bees… Read more about Phillyrea here. Mentioning this to Malcolm Thicke, a market garden historian and writer, he sent me a some photos of topiary and phillyrea mentioned by John Worlidge in Systema Horticulturae from 1682…. incredible! He also mentioned to me that in …